Don't watch golf like a fan and expect to play on the PGA Tour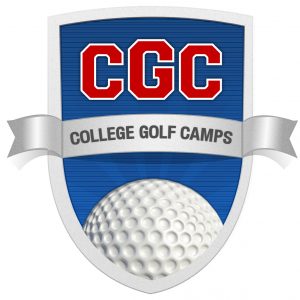 "Play with FCT vs PAT"
If you want to play golf in college or on the PGA, do not watch the next golf tournament like a fan. Watch it like you're going to hit the next shot or make the next putt.
With the data you have, think like the player you're watching. What's my distance, where is the wind, where is the pin, etc. Play with Focus, Calmness and Toughness. Avoid the P.A.T. as we call it, which is Pressure, Anxiety and Tension.
Playing P.A.T. is sure fire way to rob yourself of your potential. When you learn to play with F.C.T., Focus, Calmness, Toughness, the game gets a whole lot easier because you're learning how to compete with confidence and letting your body deal with stress.
So ask yourself, "do I play with FCT or PAT?"
It's so important yet so few understand.  I'm tellin you right now, this stuff works.
In my opinion, one of the greatest training tools is visualization. If you can't see the shot, you won't hit the shot. If you can see the shot, assuming you're playing with FCT, you give yourself the best chance at executing on the shot. And then most importantly, you have to accept the result and move on.
Golf is about concentrating for 4-5 seconds at a time, right? Walking to your next shot, selecting your shot/club, pre-shot routine, concentrate for 4-5 seconds, swing and repeat multiple times throughout a round.
As parents, we all want what is best for our kids. He or She might be the next Tiger Woods, Anika Sorenstam or whatever. Regardless, keep it in perspective. We're trying to develop confidence. You can't be great without confidence.
So is your junior golfer growing and getting better? If the answer is YES, then great keep it up. If the answer is NO or I don't know, maybe change the narrative to play golf with Focus, Calmness and Toughness and watch the confidence grow.
Hope to see you camp someday, if not, good luck and play BIG!!
Thanks for taking the time to read yet another grammatically error-filled message. Kids, pay attention in English 101……..
You may text me more questions at 469-759-7765
Cheers,
Nick, CEO, Founder
College Golf Camps of America, LLC