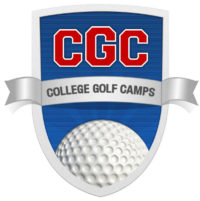 Spieth shot ___ in the final round of the 2012 NCAA Championships
"I can't believe his missed that putt. If he makes that putt, we win."
No one has ever purposely missed a putt when it counted. We can all agree on that.
Apologies up front, I write how I talk, it's not the best for writing according to my English 201 professor but whatever, here goes…….
I have spent a lifetime studying teams, individuals on teams, coaches, coaching philosophy, what makes people tick and most importantly, how to get people to rise to the occasion and play above their skill-set in the biggest moments. In my studies, one way or another, all great programs commit to 3 basic aspects.
I have no formal training, except the school of hard-knocks. Watching personalities interact on a team or in a program is extremely interesting. With a mind-set of "look, listen, learn", I have spent roughly 10,000 hours over the past 20 years with some of the greatest minds in sports performance.
Again, no PHD, no masters, just blessed to be around some phenomenal people who love to think outside the box. 3 simple focal points are consistent.
#1 – Be positive, #2 – Don't be critical of your teammates or coaches and #3 – have a strong desire to be apart of something bigger than yourself. So easy to say, but so hard for us to do……
Think about it for a second. Simply be positive, like BE POSITIVE. How many parents sit on a sideline or roam the golf course and are just simply positive? NOT MANY is the answer. How many players are positive about their teammates play? Most are critical of everything, like, weather, conditions of the greens, how the tournament is being ran or how a teammate is playing poorly. Like any teammate has ever purposely played poorly to keep his/her team from winning a tournament? So be POSITIVE. Even on the ride home, find only positive things to say. Focus on effort, attitude, response to adversity, etc.
Being critical is human nature. "It's the coaches fault", "we would have won if johnny just would have made that putt", "we don't practice putting enough", "johnny shouldn't the 5th player it should be jerry"……or whatever….do anything but take accountability and responsibility for your own actions. Like the coach doesn't try to make his team better….Like a player missing a putt on purpose…. you bet, that's like saying the player fumbled the ball on purpose to keep his team from winning….doesn't happen, right?
Parents are often the experts on what kid should be playing in what position, only they are not at practice and they do not possess all of the data points for the decision made. Instead, players and parent blame teammates and coaches for everything. Why not defend your coach? Why not defend your teammate? For example, if your mom or dad is chipping on one of your teammates/coaches, why not respond with "Mom, I know you want us to win and so do I. Johnny works exceptionally hard at practice and you criticizing him only creates doubt in my head and makes our team weaker." Could you imagine the look on the parents face? So defend your coach, defend your teammates, do it respectfully, but do it ALWAYS. One day, you will need them to make a putt or execute on a shot to win a tournament, or a state title. So be loyal to your coach and your teammates.
Any finally, be apart of something bigger than yourself. Playing college golf is a team sport. Most college coaches, if not all care about how you treat your teammates. All great teams accomplish great tasks by truly caring and working together. Sooooo easy to say, but soooooo hard for a lot to do because it might steal the attention off of YOU. For example, the #1 player on the team cares more about winning the tournament individually than winning it as a team. Would you finish 2nd or 3rd in a tournament if it meant your team won the overall tournament?
Think about it, nobody remembers what Jordan Spieth shot in the 2012 NCAA finals. But we all know he and the Texas Longhorns won the championship in dramatic fashion. You can't win anything alone, some where, somebody has to help you win.
Be positive, don't be critical of your teammates/coaches and want to be apart of something bigger than yourself.
Hope to see you camp someday, if not, good luck and play BIG!!