NCAA Division II – Rule Changes
NCAA Division II Rule Changes
This week, we'll look at rule changes approved by Division II member schools at the recent NCAA Convention. While Division II approved all 18 proposals that were up for a vote, we'll just highlight the ones that may have a significant impact directly on student-athletes, including financial aid changes that don't take effect until August of 2018 – NCAA Division II Rule Changes
Among those approved proposals that are effective immediately:  NCAA Division II Rule Changes
An athlete who competes in outside competition (not representing their college team) may receive actual and necessary expense money for competition (and practice for that competition) from sponsors such as neighbors or hometown businesses, but not from agents, university boosters, or pro teams.
An athlete can tryout for a pro sports team provided the athlete doesn't miss class (rules on other aspects of a tryout still apply)
A Division II coach/department is not required to obtain permission from an NAIA college prior to discussing a transfer with an NAIA athlete, but is required to notify the NAIA college before the discussion takes place.
Effective summer 2017 (after conclusion of Division II sport season):  NCAA Division II Rule Changes
Athletes in individual sports such as track and field may accept prize money in an open event (not to exceed actual and necessary expenses for that event) during the summer vacation period after the conclusion of their college season
Proposals that take effect August 1, 2017:  NCAA Division II Rule Changes
Division II schools will be required to establish structure in which team doctors and athletic trainers have "unchallengable authority" to determine injury treatment and "return to play" decisions. Schools must also designate an athletics health care administrator to oversee health care delivery and management.
Revises guidelines under which an athlete can be granted a medical hardship waiver. To qualify starting next Fall, an athlete must not participate in competition after the mid-point of the season and must appear in not more than 3 contests or 30 percent of the playing season, an increase from 2 contests or 20 percent.
Proposals taking effect August 1, 2018:  NCAA Division II Rule Changes
Only athletic scholarships will count against team scholarship limitations. Academic and need-based financial aid will be exempt from such calculations.
Division II athletic programs will be restricted from awarding scholarships for only one semester except in limited situations (such as when an athlete only needs one semester to graduate and/or complete their playing eligibility).
An athlete's scholarship may be increased at any time for any reason when such funds are available (team and individual limits will still apply).
When you have questions about how you or your athlete may be impacted by these changes in Division II rules, you're welcome to contact us at 913-766-1235 or at rick@informedathlete.com
Informed Athlete In the News
NCAA Division II Rule Changes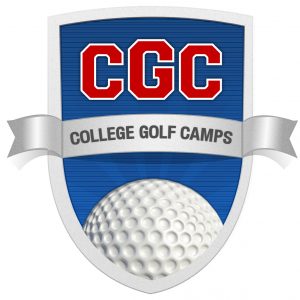 NCAA Division II